Senior programs
Keeping the Keys workshop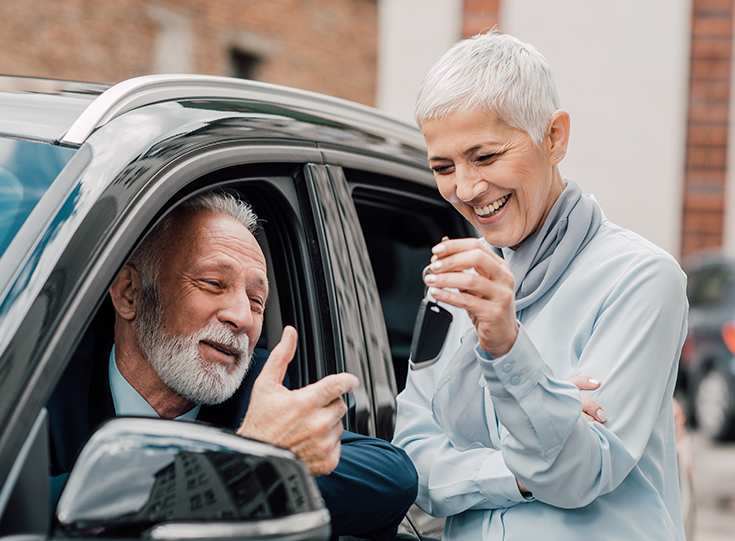 Keeping the Keys can help prolong your driving years
Keeping the Keys is a virtual workshop designed to help keep senior drivers on the road for as long as safely possible. The free hour-long presentation is filled with tips and resources for older drivers and their families. All attendees receive a free resource packet and giveaway mailed upon completion. While the Keeping the Keys workshop covers resources available to older adult drivers and tips to prolong your driving career, it is not equivalent to the Auto Club Mature Driver course, and does not qualify for an auto insurance discount. Register for a workshop below, or email us if you have any questions. 
Workshop topics include:
How driving changes with age
How to safely adapt driving
How medications may impact driving
Vehicle safety, comfort, and fit
Resources to extend driving career
* This workshop does not qualify for an insurance discount.
Register for a California workshop:
Saturday, January 15, 2022 - 1 p.m. - 2 p.m. Pacific
Friday, January 21, 2022 - 1 p.m. - 2 p.m. Pacific
Friday, February 18, 2022 - 1 p.m. - 2 p.m. Pacific
Thursday, March 24, 2022 - 1 p.m. - 2 p.m. Pacific
If you have any questions regarding workshops, please call 1-714-885-2313 or email publicaffairs4@aaa-calif.com.