AAA motorsports
Learn about AAA Motorsports drivers & history

This page has a redirect option enabled. In production the page will redirect to: https://www.ace.aaa.com/
Meet the AAA Motorsports drivers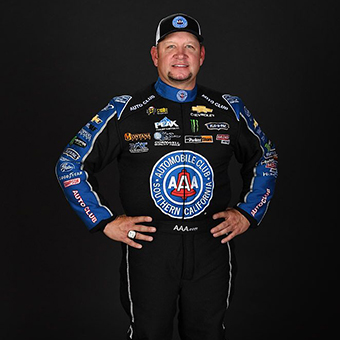 Born: August 20, 1969
Birthplace: Alturas, CA
Residence: Yorba Linda, CA
Crew Chief: Jimmy Prock
Career highlights
2005: Won 2 races and the Auto Club Road to the Future award as the NHRA's top rookie
2009: Won the NHRA Funny Car championship
2017: Won his 2nd NHRA Funny Car championship
2018: Finished 2nd in the NHRA Funny Car points standings, recording 4 wins for the year
2019: Won his 3rd NHRA Funny Car championship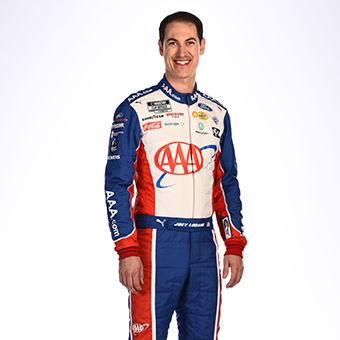 Born: May 24, 1990
Birthplace: Middletown, CT
Residence: Charlotte, NC
Crew Chief: Todd Gordon
Career highlights
2009: First NASCAR Cup win, Rookie of the Year honors
2015: Scored 6 NASCAR Cup victories, including the Daytona 500
2017: Became the youngest driver in Cup Series history to record his 300th career start
2018: Won the 2018 Monster Energy NASCAR Cup Series Championship
2019: Scored two wins and finished fifth in series points
AAA's commitment to motorsports history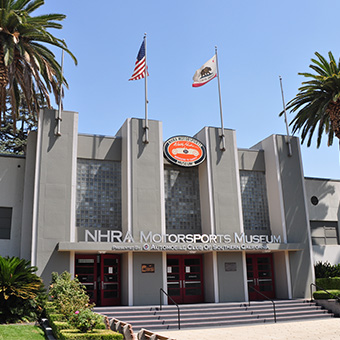 The Wally Parks NHRA Motorsports Museum
Hot rodding is a uniquely American activity with a rich history that reflects America's growth in the 20th century. That history is chronicled in loving detail at the Wally Parks NHRA Motorsports Museum. Located in Pomona and sponsored by the Automobile Club of Southern California, the museum preserves, exhibits, and interprets the stories and artifacts that represent America's affection for speed and style in all its forms.
The roots of hot rodding
Henry Ford didn't invent the automobile, or even the assembly line. But when he introduced the mass-produced Model T to America in 1908, automobiles went from rich man's plaything to everyman's vehicle. With millions available, it wasn't hard to get one, or to apply do-it-yourself engine enhancements. In time, the Model A and 1932 Ford V8 provided hot-rodders with classic style and improved power and reliability. The availability of flathead V8 Fords led to a boom in racing after World War II, as soldiers returned home with money and time to spend on souping up a coupe.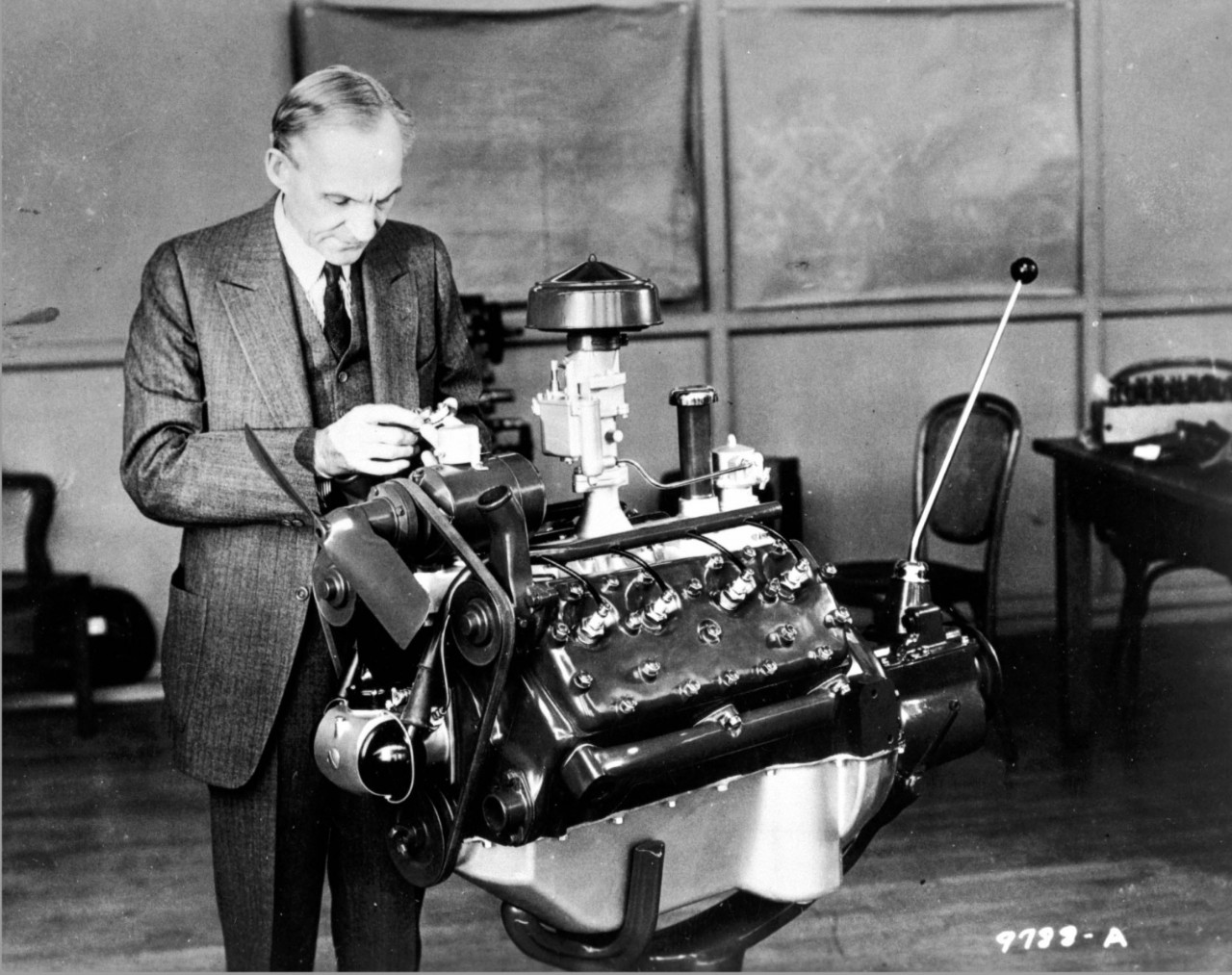 Organized drag racing arose from the growing popularity of racing these cars. Racing on streets was common, but illegal and dangerous, so organizers like C.J. "Pappy" Hart instead set up events at dry lake beds and surplus World War II-era airstrips. In 1954, National Hot Rod Association founder Wally Parks took what would become the Safety Safari on a coast-to-coast tour, showing local officials at each stop that organized drag racing could be conducted safely and help cut down on illegal street competitions. The Safety Safari's work helped drag racing transition from an underground pastime to a prominent motorsport, and it's still in charge of safety at NHRA events today.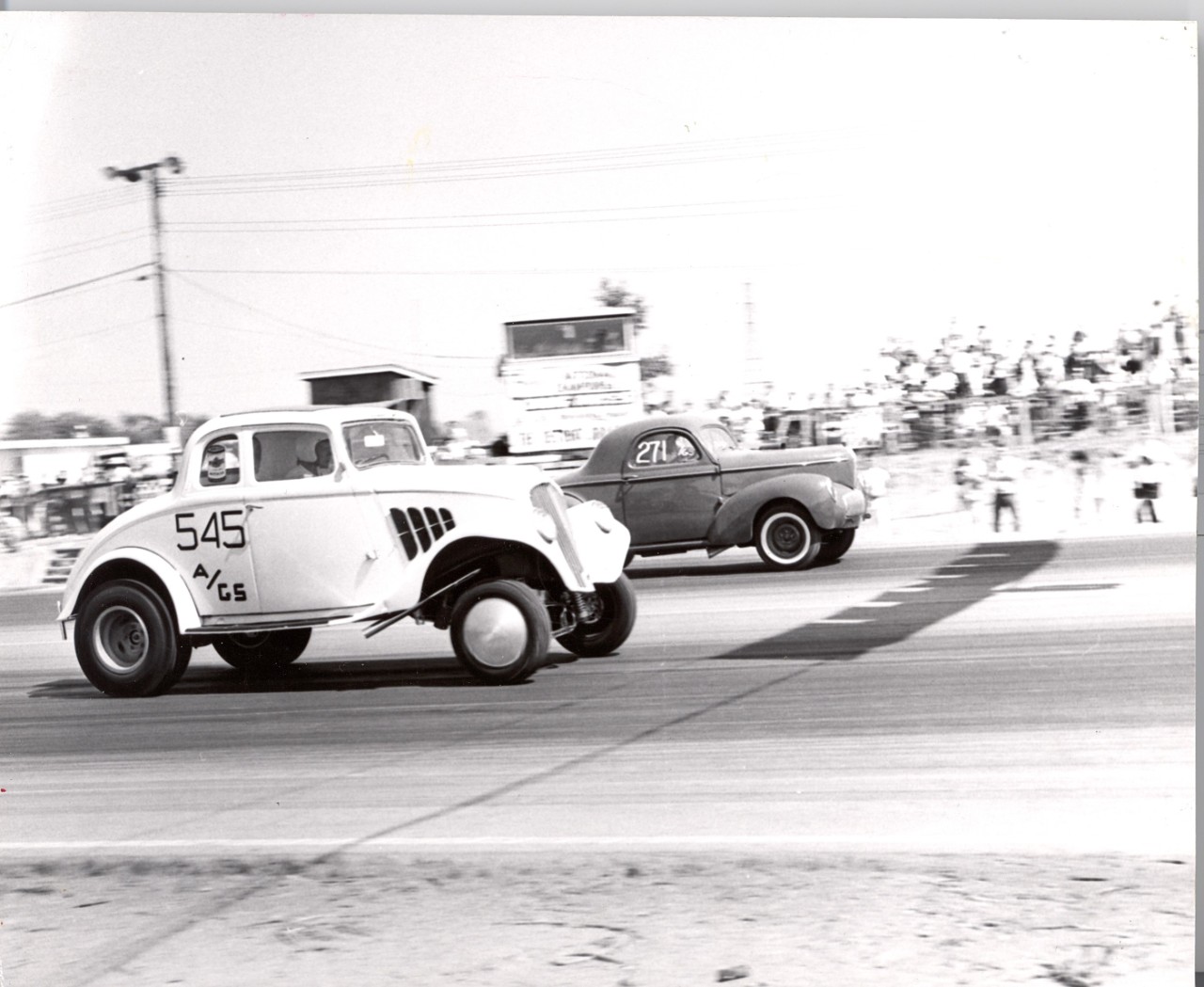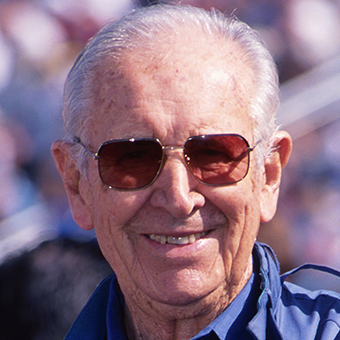 Wally Parks helped charter the Southern California Timing Association in 1937, and after serving in World War II, he worked to legitimize drag racing as a sport. That included putting together the first Speed Week event in 1949 (the first time racers ran against the clock) and starting the National Hot Rod Association in 1951. Parks' work to institute safety rules and performance standards laid the foundation for the sport today.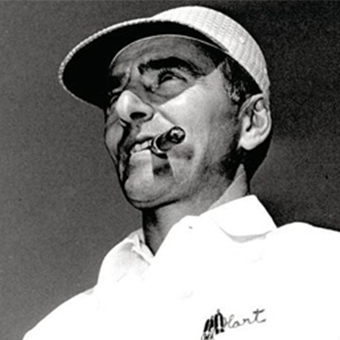 C.J. Hart established the Santa Ana Drag Strip in 1950 on an unused runway. It was there that some of the sport's first rules were laid down for timing, safety regulations, and more. When Santa Ana closed in 1959, Hart helped start races at a Taft airport and at Riverside Raceway. He later joined the touring Safety Safari, where he discovered he had become an icon for his efforts to professionalize drag racing and protect its participants.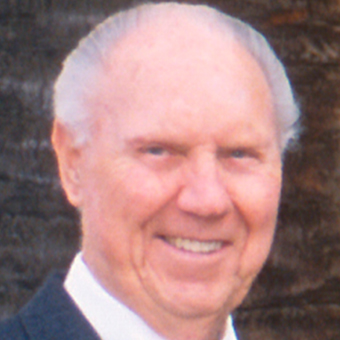 While on furlough during World War II, Alex Xydias attended a street race and had the idea to open a speed shop. He debuted the first So-Cal Speed Shop in 1946, and cars bearing the So-Cal logo were the first hot rods to reach 160, 170, 180, and 190 mph. Xydias would eventually serve as editor of Petersen Publishing's Car Craft magazine, publisher of Hot Rod Industry News, and director of what would become the SEMA Show.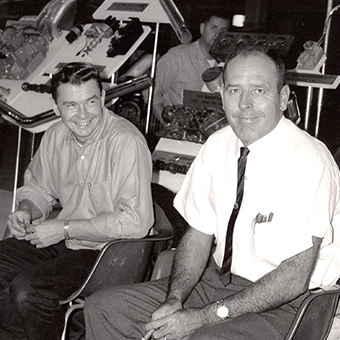 Ak Miller fell in love with racing while watching competitions at dry lakes in the 1930s. He helped form the Roadrunners club and raced whatever he could. After serving in World War II, he returned to become one of the National Hot Rod Association's three founding officers in 1951. A self-taught mechanical whiz and a great storyteller, Miller was once described by Wally Parks as "an automotive enthusiast through and through."

The museum
 
Wally Parks had long dreamed of preserving the history of American hot rodding with a museum. In 1998, his dream came true after years of planning, cataloging, and arranging when the Wally Parks NHRA Motorsports Museum opened at the Fairplex in Pomona. The 28,500-square-foot building houses vintage and historical racing vehicles, from early Fords to Top Fuel dragsters to salt-flat streamliners.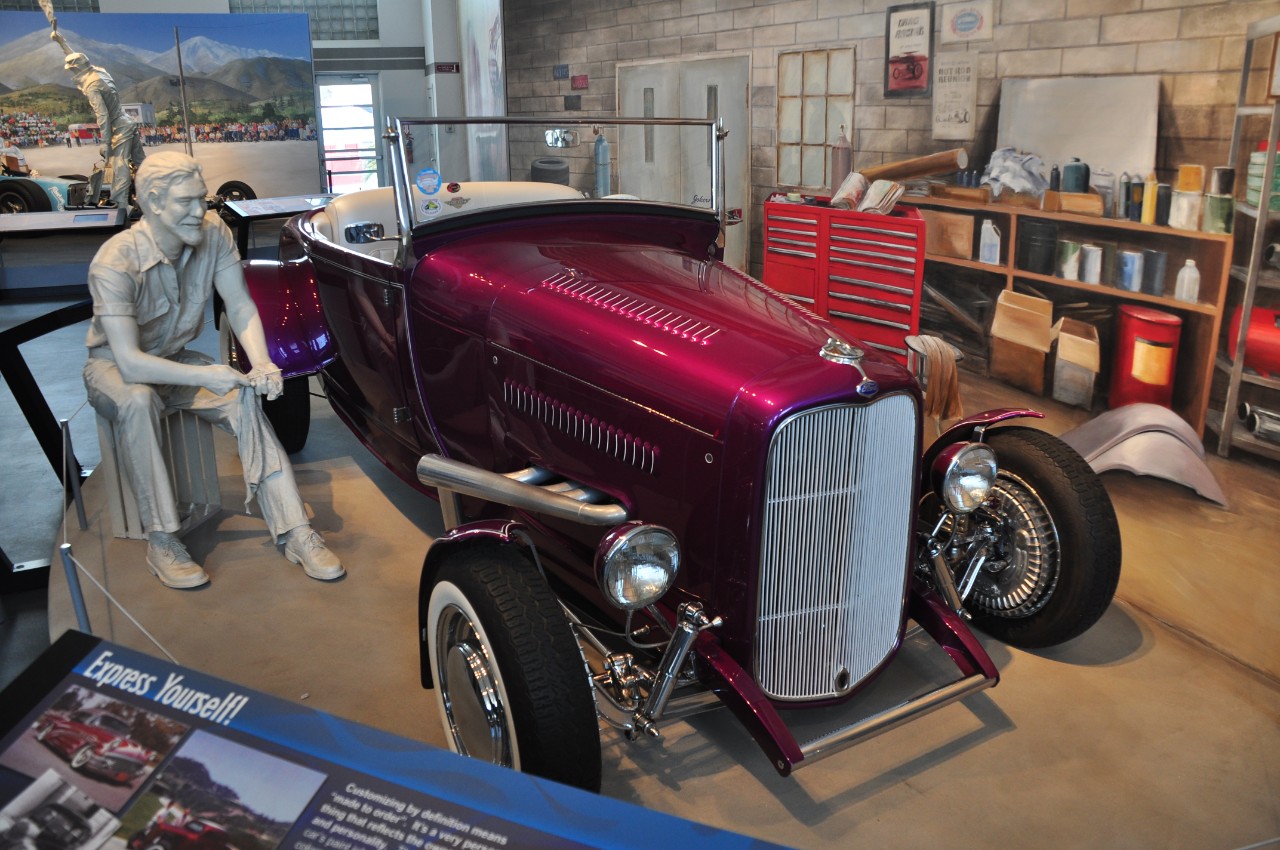 The Automobile Club of Southern California and the museum's other supporters commit time, talent, and essential resources that make possible much of the museum's programs and activities. Leadership from the Auto Club's highest level has increased the museum's capacity to accomplish its mission.  Auto Club involvement has resulted in exhibitions, including the centerpiece Chrisman, Brinker Gallery of Speed and the Auto Club Gallery. The museum also presents programs throughout the year, such as the Night of Champions, that are made possible in part by the Auto Club's support.
The Auto Club is also presenting sponsor of the California Hot Rod Reunion, which is attended by thousands of enthusiasts each year.
SAFER: The Auto Club Archives & Traffic Safety
The Automobile Club of Southern California has been a leading advocate for traffic safety since right after its founding in 1900.
Starting in 1906, the Auto Club designed, produced, and installed road signs. By warning of hazards, these signs made for safer roads. By promoting crosswalks near schools, providing classroom training, and sponsoring the famous School Safety Patrol, the Auto Club worked toward safer kids. In its lesson plans for driver training and its widely broadcast public service announcements, the Auto Club trained and encouraged safer drivers. 
With historical photos and film footage, school posters from the 1920s and 1930s, and objects such as Safety Patrol badges, this exhibition brings to life more than a century of Auto Club efforts to improve safety on the road. The SAFER exhibit opened November 10, 2016, to coincide with the first day of the 52nd Annual Auto Club NHRA Finals.
A look at the Auto Club's SAFER exhibit at NHRA Museum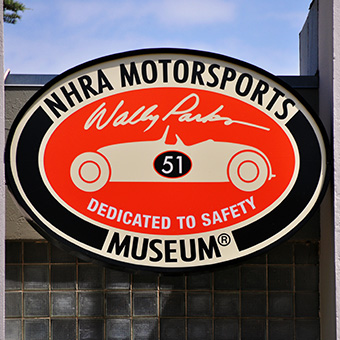 Regular admission is free for current museum and NHRA members.
Adults: $12
Seniors (60+): $10
Kids (6-15): $10
Kids (5 and younger): Free
Contact the museum: 1-909-622-2133
Museum hours: 10 a.m. to 5 p.m. Wednesday through Sunday
Extended hours during NHRA Finals and Winternationals. Hours change during the L.A. County Fair.
Museum address: Located on the Fairplex grounds, Gate 1,
1101 W. McKinley Ave., Building 3A, Pomona, CA 91768